Choose AIMISUO Amy Suo women's brand , the success of women's business dreams!

To do a woman start to be hard on their own point! This is a "famous quote." First of all, women will never meet the needs of existing fashion styles and love of fashion trends and will always be one of the most tide.

Women are loyal to their sixth sense, they have their own fashion hobby and the sixth sense, they understand what they enjoy, what style of clothing style is their favorite, so women in the market will always be superfluous Men's.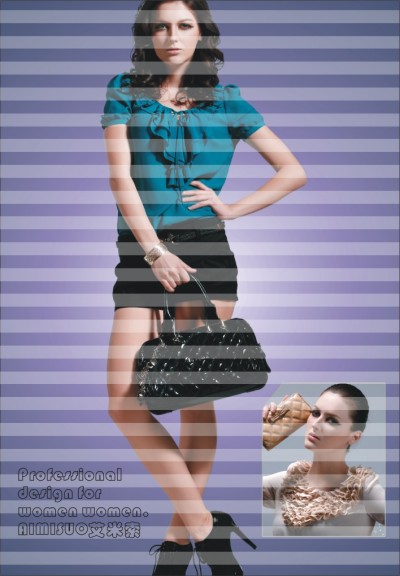 Summer, is the spring season of girls in full bloom, long long lotus skirts, and ultra-low waist pants, are the women's favorite.Benas (International) Co., Ltd. AIMISUO women's clothing brand is Professional design and production of female friends, the source of the source, by all women in particular invited, this season, focusing on creating spring and summer women's dresses, won the women's favorite, Amy Su women's brand, fashionable and stylish, with style Fashion, self-confidence, elegance, urban business and other types of styles, suitable for a wide range of people. Women's entrepreneurship is also the choice of women's brand, is the best rational choice. Select women's brand, is AIMISUO Amy Suo, Amy Suo women's brand is your gold rush Wang, business opportunities!

AIMISUO Amy Sui women's brand in 2012 will be a new fashion show in front of the world! To join the Amy Sole Women's brand is the most suitable project for girls to start their business, the low cost of investment, high profit return, free initial fee, annual spring and summer and autumn and winter orders twice! Amy Suo women's brand reflects the women's fashion, simple; mix and match avant-garde, colorful and not messy. . . . . . Please look forward to joining you!

Choose AIMISUO Amy Suo women's brand , the success of women's business dreams!

Target consumer groups: 20-40-year-old fashion white-collar workers, urban new women, the pursuit of quality, intelligent, elegant intellectual woman.
Spring and summer price range: 169 yuan -699 yuan autumn and winter price range: 269 yuan -1999 yuan free service hotline:
Address: China Humen Town, Dongguan first industrial zone A10 Building Tel:
Fax:
Website: WWW.AIMISUO.COM
Birthday Party Supplies

Find complete birthday Party Supplies for all ages, including kids birthday themes, 30th, 40th, and 50th birthday themes, and more.

You'll find everything you need for the best birthday ever including decorations, birthday cakes topper, goody bags and birthday balloons. Save more money on birthday party.

Visit our online store, you will get it at great low price.

We also provide exclusive design for all customer, if you are interested in it , please feel free to contact us.
Birthday Party Supplies

Birthday Party Supplies,Birthday Party Themes,Birthday Decoration Items,Birthday Party Packages

Shangyi Home Products Co., Ltd. , http://www.shangyi-group.com