Impression of northern Europe, ice smart, distant Nordic countries, cool air, peace of mind and peace, the whole day and nature, the nervous space to be simplified release; fairy tale kingdom of the fads of the Nordic clothing culture flock to the earth , Combined with the clever integration of modern clothing elements, antipasture, arouse the modern urban people advocating the rhythm of the original flavor and the pursuit of simple and elegant fashion modern life, so that modern urban people in home life to be able to stretch and breathe freely.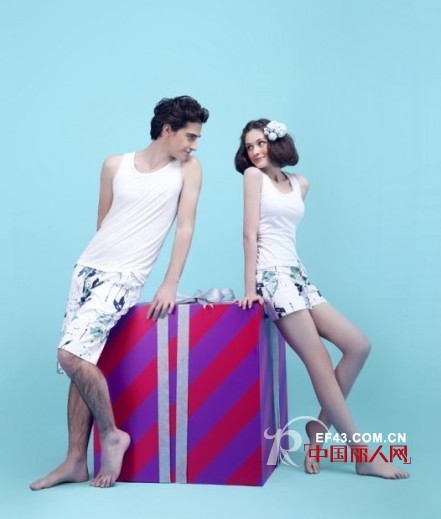 Target Vision:
KRLLOBO (Karen Fort) committed to the life of the city's elite to provide stylish, comfortable high-quality home lifestyle clothing; Looking to the future, KRLLOBO (Karen Fort) adhere to the management of "fashion home life" as the core brand, relying on the brand Construction, deep plowing channels, promote culture and other means, and strive to create a professional, stylish, diversified home lifestyle apparel leading brands.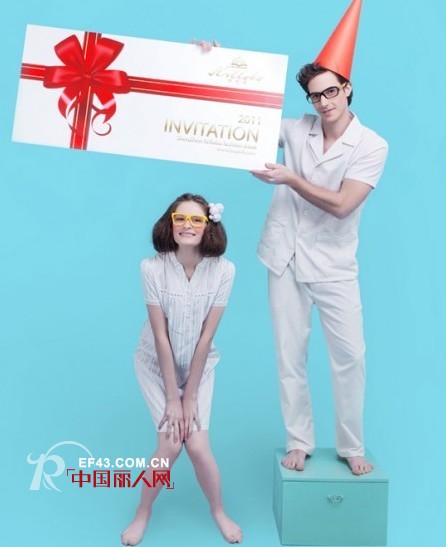 Brand concept: Karen Fort - love "still" life Brand positioning: fashion, taste, health, comfort Consumer groups Positioning:
As a fashion high-grade KRLLOBO (Karen Fort) consumer groups, she (he) or have a heyday of career, or the admiration of high-level white-collar workers, or advocating free SOHO family; no matter what kind of lifestyle, her (He) are all elite people who are full of confidence, love life, pay attention to the quality of life, the pursuit of quality lifestyle, know how to spoil their own.
Product Style (Overview):
The products are widely used in silk, satin, cotton, bamboo and other natural texture, with the perfect combination of neat tailoring and fashion colors, revealing a strong sense of the modern city, showing a stylish, healthy, taste, comfortable high-quality image; unique Design home warm and romantic dress and dress together, truly reflect the fashion and taste of home clothing.

Diapers Spandex


On basis of ensuring the resilience of spandex yarn, Aoshen R&D team improves Diapers Series products` softness by technical innovation and increase its creep resistance property after repeated optimization experiments. Endow spandex property of anti-microbial by adding specific auxiliary materials, all of these make the final products more comfortable, healthy and environmental-friendly. Aoshen Diapers Spandex mainly used for baby/adult diapers, baby/adult pull-ups, non-woven fabrics and medical bandages.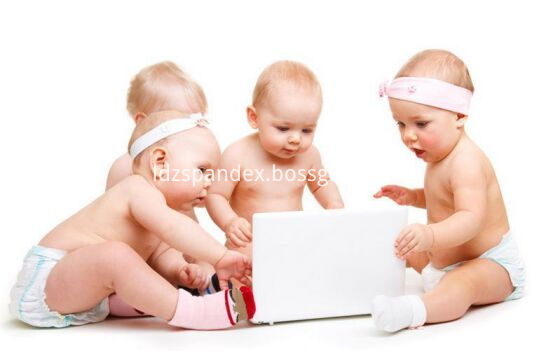 [Technical Superiority]

1. With large tensile elasticity and weak resilience, our diapers series spandex feels comfortable and has no feeling of tight;

2. Products have better shape, and uniform tension;

3. Since the solvent residual rate is low, this series of spandex is environmental-friendly, nontoxic, healthful and hygienic and has passed international certification of Oeko-Tex Standard 100 and REACH;

4. White, blue, pink yarn can be customized;

5. Specification range is from 490 Den to 840Den, roll weight range is between 1.5kg and 4.5 kg, which can be adjusted according to clients demands.

[Specifications]

490Den

560Den

620Den

720Den

840Den

[Application]

Baby / Adult Diapers

Baby / Adult Pull-ups

Non-woven Fabrics

Medical Bandages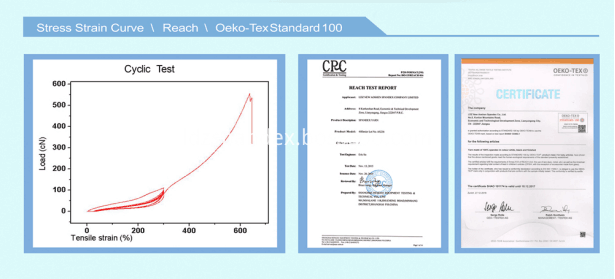 If you have any questions, please contact with us directly. We can provide free samples. Sincerely looking forwards to our cooperation in the future.




Diapers Spandex

Diapers Spandex,620 Den Spandex Yarn,Diapers Hygienic Material,Coarse Spandex For Diaper

LDZ New Aoshen Spandex Co.,Ltd. , http://www.ldzspandex.com