Sincerely thank you for a long time "LOYER.MOD" brand clothing concern and support, in order to provide consumers with more and higher quality choices, "LOYER.MOD" 2012 spring and summer new orders will be in December 2011 26th - December 29th held in Humen, Guangdong , "LOYER.MOD" all the staff waiting for your visit, and look forward to working with you in good faith to create success.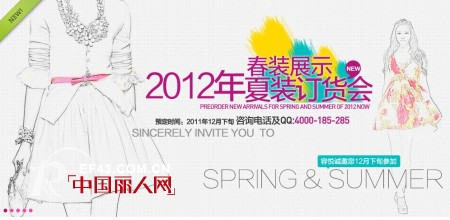 LOYER.MOD Rong Yue Women's Products Show

The order will be displayed on the "LOYER.MOD" the latest spring and summer 2012 products, to pass you the latest, the latest fashion information, panoramic view of spring and summer 2012 fashion trends. During the ordering session, the company arranged a detailed new listing plan, new product analysis, channel support and sales strategy, so that you and other professionals in the first time understand the "LOYER.MOD" new content.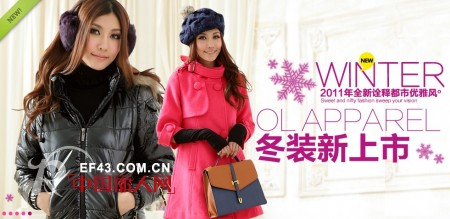 LOYER.MOD Rong Yue Women's Products Show

We look forward to further strengthening and expanding the "LOYER.MOD" brand on the basis of friendly cooperation so as to realize the full harvest of the market performance and the maximum win-win situation! Let us work together to create a more brilliant future! Please treat your visit!

Order will be time: December 26, 2011 December 29;
Orders will be Location: Humen Town, Dongguan City, Guangdong Province Liansheng Road landmark Building A District, a 2406 #;
Ordering Unit: Dongguan City, Yue Yue Clothing Co., Ltd.

Reflective Tape,Reflective Sticker,Reflective Products

Zhejiang Caiyuan Reflecting Material Co., Ltd , http://www.china-reflectivematerial.com